As we enter the final two weeks of the Dunn PAL summer camp, let's look back at what occurred during week 6, from July 29th to August 1st.
On Monday, staff and students headed to Lumberton to experience a mobile planetarium. The planetarium was a large inflated dome that could be accessed through a single velcro-sealed opening. Once all the students sat down inside, the planetarium's director spoke with the group about our solar system. The presentation featured a view of the current sky, including the position of constellations and planets such as Jupiter and Saturn above us. They also watched a video detailing a rocket's travel into space and how it breaks apart as it exits Earth's orbit.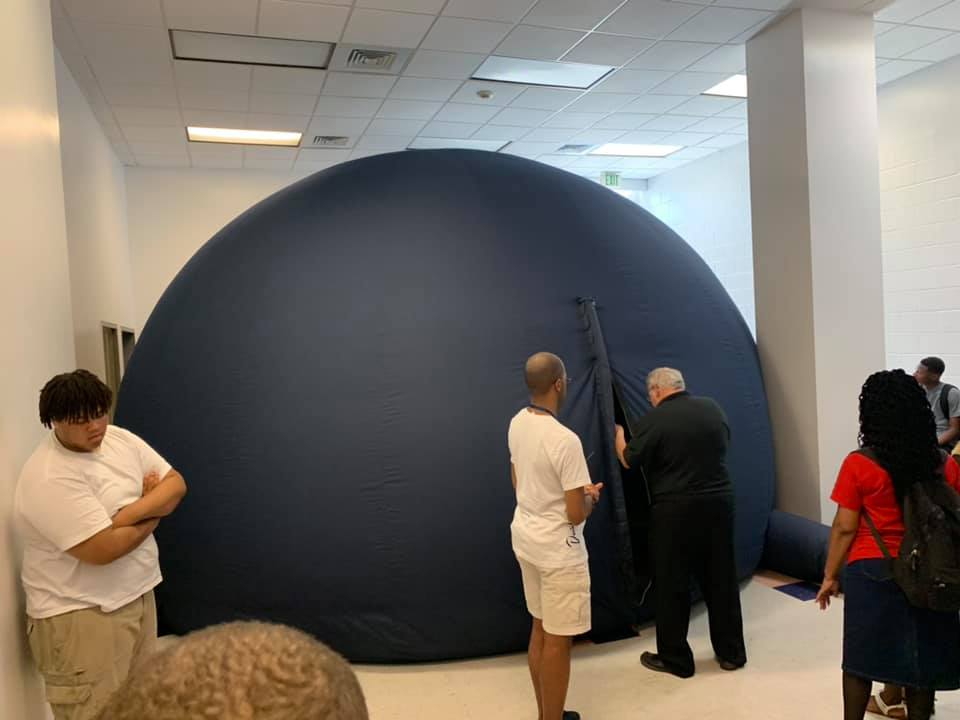 Tuesday was a regular educational day while Wednesday was used as a gym fun day for all students.
The camp stayed local for Thursday, making a trip to the Dunn Municipal Building to tour the Dunn Police Department. Upon arriving, the group was given a tour of the court room and learned about what can cause people to have to make an appearance in court and how procedures are carried out. Afterwards, they made their rounds through the DPD, beginning with offices and control rooms. Later, students were taken downstairs to view the interrogation room and crime lab. This level led to the parking lot where a patrol car was made available for exploring.