The Dunn PAL summer camp is entering its sixth week, so let's look back at week 5, from July 23-25.
On Tuesday, the 23rd, our staff and students traveled to the Cumberland County North Regional Library in Fayetteville for a massive Lego event. Some students built their own Lego structures while others worked together to create massive towers out of magnetic building blocks. Afterwards, we visited College Lakes Park for lunch and fun on the playground.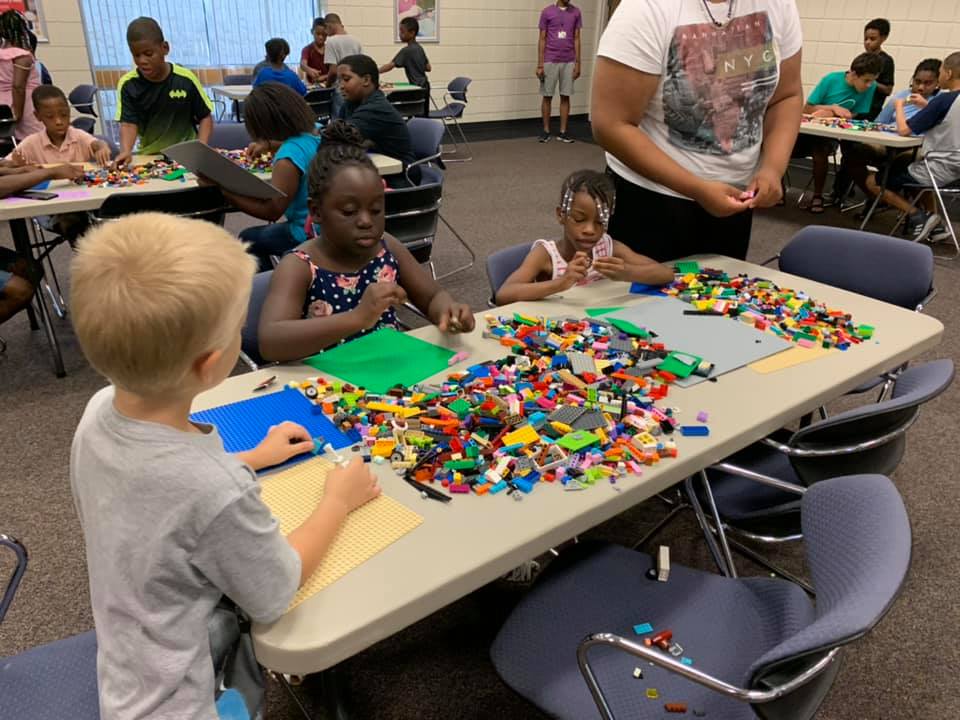 Wednesday featured local exploration and a rare opportunity.
It began with a trip to the Dunn Area History Museum where students were assisted by a tour guide and learned about communities in and around the city of Dunn. They were shown different economical advancements that were initiated in Dunn as well as cultural impacts felt throughout the area, from rock star Link Wray, to the Sudan Shriner Clowns.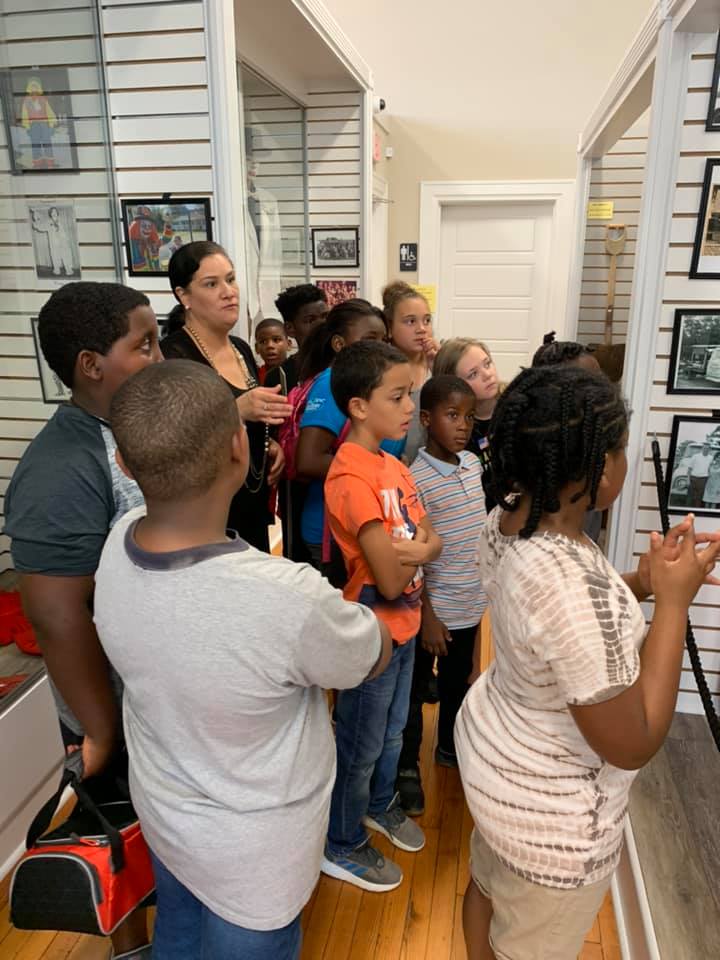 Following the museum trip, we drove over to the Dunn Community Center for a presentation by Dan the Animal Man. There, Dan demonstrated several animals for students and other on-lookers to enjoy.
First, he brought out a porcupine and spoke about her ultimate defensive weapons: the quills on her back. Next, he showed off a small alligator that was saved from malnutrition. It was small enough to fit in his arms. Next, he introduced us to a Great Horned Owl, the largest type of owl in North America. Several students were given the opportunity to take a photo with the owl as it perched on Dan's arm. Lastly, much to everyone's shock, Dan walked in with a huge Burmese python around his neck. After a quick lesson on the snake, he allowed students to come up and feel its body's texture.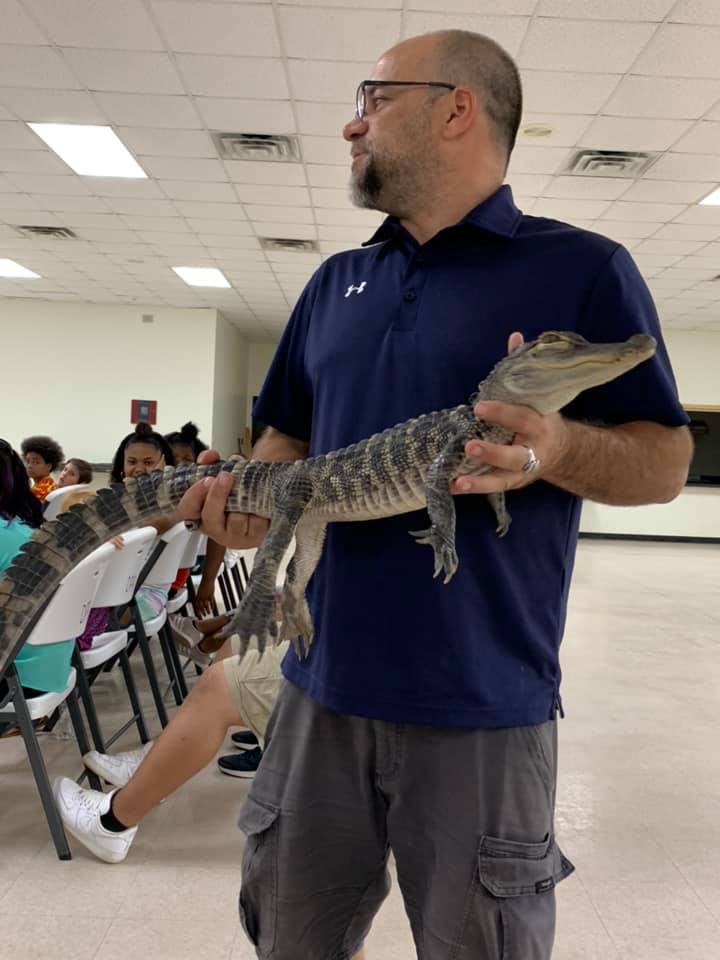 To round out the week, everyone made the trip to the Nasher Museum of Art on the campus of Duke University in Durham. There, we toured several pieces of ancient history across varying cultures and time periods, from Greek architecture, to African spiritual artifacts. There was also a room with several projectors that featured comic book sounds thrown across the wall to give the illusion of sound even though they were only images of words. Students then created their own watercolor paintings using tape to make designs on paper.